Editor's Note: Find the latest COVID-19 news and guidance in the Medscapes Coronavirus Resource Center.
Two years into the COVID-19 pandemic, the United States is still breaking records for overcrowding in hospitals and new cases.
The United States records nearly 800,000 cases a day, hospitals have begun to fray, and deaths in the United States have exceeded 850,000. Schools range from distance learning to personal learning, and polarizing communities.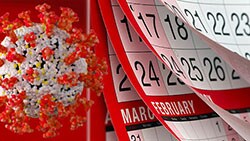 The vaccines are life-saving for many, yet frustration is rising as the number of unvaccinated people in this country remains relatively stagnant (63% in the US are fully vaccinated) and other parts of the world have barely seen a single dose. Africa has the slowest vaccination rate among continents, with only 14% of the population getting one shot, according to New York Times tracker.
Still, there is good reason for optimism among leading U.S. experts because of how far science and medicine have come since the World Health Organization first recognized the person-to-person transmission of the virus in January 2020.
Effective vaccines and treatments that can keep people out of the hospital were developed at an astonishing pace, and advances in tracking and testing – both in terms of access and effectiveness – are beginning to pay off.
Some experts see the possibility that the furious Omicron rise will slow, possibly in late spring, providing some relief and possibly shifting the pandemic to a slower burning endemic.
But other experts warn against keeping our guard up, saying it is time to adjust to a "new normal" and change the strategy to combat COVID-19.
Time to change COVID thinking
Three former members of the Biden-Harris Transition COVID-19 Advisory Board recently wrote in Journal of the American Medical Association that COVID-19 has now become one of the many providers of viral respiratory diseases and patients will cope every year.
The expert group from the University of Pennsylvania, the University of Minnesota and New York University writes that "many of the measures to reduce the transmission of SARS-CoV-2 (eg ventilation) will also reduce the transmission of other respiratory viruses. "Politicians should withdraw previous public health categorizations, including deaths from pneumonia and influenza or pneumonia, influenza and COVID-19, and focus on a new category: the overall risk of all respiratory virus infections."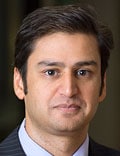 Other experts, including Amesh Adalja, MD, senior researcher at the Johns Hopkins Center for Health Security in Baltimore, Maryland, have said that it has been clear since the early days of SARS-CoV-2 that we need to learn to live with the virus because it "will always be present for the remaining history of our species."
But that does not mean that the virus will always have the upper hand. Although the United States reached a record number of hospitalizations in January, these hospitalizations differ from last year – characterized by fewer extreme life-saving measures, fewer deaths and shorter hospital stays – partly due to medical and therapeutic advances and partly. to the nature of the Omicron variant itself.
One sign of progress, Adalja said, would be the widespread decoupling of cases from hospitalizations, something that has already happened in countries like the United Kingdom.
"It's a reflection of how well they've vaccinated our high – risk population, and how badly we've vaccinated our high – risk population," he said.
Omicron will increase natural immunity
Adalja said that although the number of unvaccinated in the US seems to be sticking, Omicron's sweep will make the difference and leave more natural immunity in the population.
Hospitals are currently struggling with staffing issues as a "direct result" of too many unvaccinated people, he said.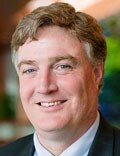 Andrew Badley, MD, an infectious disease specialist at the Mayo Clinic in Rochester, Minnesota and director of the clinic's COVID-19 Task Force, said the good news with Omicron is that almost all the people it infects will recover. Over time, when the body repeatedly sees foreign antigens, the amount and quality of the antibodies that the immune system produces increases and the body becomes more effective at fighting disease.
Therefore, "a large portion of the population will have recovered and have some degree of immunity," Badley said.
His optimism is dampened by his belief that "it gets worse before it gets better."
But Badley still predicts a turnaround. "We will see a decline in COVID in the late spring or early summer, where well into the second quarter of 2022" we will see a resurgence of control. "
Right now, with Omicron, one infected person infects three to five others, he said. The hope is that it will eventually reach an endemic level.
Regarding the threat of new varieties, Badley said: "It is not predictable whether they will be stronger or weaker."
Masks can exist for years
Many experts predict that masks will continue to be part of the national wardrobe for the foreseeable future.
"We will continue to see new cases for years and years to come. Some will respond to it with masks in public places for a very long time. I will personally do that."
Two ways of thinking: Inside / Outside the hospital
Emily Landon, MD, an infectious disease physician and the Chief Medical Officer of Infection Prevention and Control at the University of Chicago Medicine, told Medscape Medical News she sees the pandemic from two different points of view.
As a health nurse, she sees her hospital, like others worldwide, overwhelmed. The stores of an important weapon to help prevent hospitalization, the monoclonal antibody sotrovimab, are running out. Landon said she has called other hospitals to find out if they have supplies, and if so, whether Omicron patients can be transferred there.
Bottom line: the things they relied on a month ago to keep people out of the hospital are no longer there, she said.
Meanwhile, "We have more COVID patients than we've ever had," Landon said.
Last year, UChicago hit a maximum of 170 people hospitalized with COVID. This year, the peak so far was 270.
People are exhausted from having to do a risk-benefit analysis for every single activity they, their friends, their children want to participate in.
Dr. Emily Landon, University of Chicago Medicine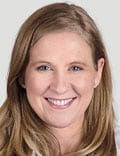 Landon said she is frustrated when she leaves the overburdened world inside the hospital to the outside world with people who do not wear masks or ineffective face clothing and gather insecurely. Although some of that behavior reflects an intention to override advice from medical experts, it is due in part, she said, to the lack of a clear national health strategy and distorted communication from those responsible for public safety.
Americans themselves decide on an a la carte basis whether they want to wear a mask or be tested or travel, and school districts decide individually when it's time to go virtual.
"People are exhausted from having to do a risk-benefit analysis for every single activity they, their friends, their children want to participate in," she said.
The United States lags behind in several areas
Despite our self-image as the global leader in science and medicine, the United States stumbled badly in its response to the pandemic with serious consequences both at home and abroad, experts say.
In a recent comment in JAMA, Lawrence Gostin, JD, of Georgetown University in Washington, DC, and Jennifer Nuzzo, DrPH, at the Johns Hopkins Bloomberg School of Public Health, point to several critical shortcomings in the country's efforts to control the disease.
One such shortcoming is public confidence.
WebMD reported last summer that a poll of its readers found that 44% said their confidence in the Centers for Disease Control and Prevention (CDC) had waned during the pandemic, and 33% said their confidence in the Food and Drug Administration ( FDA) had also eroded.
It is one of the greatest moral failures of my life.
Lawrence Gostin, O'Neill Institute for National and Global Health Law, Georgetown University
Healthcare providers responding to the WebMD survey also lost confidence. About half of the doctors and nurses who responded said they disagreed with the FDA's decision-making during the pandemic. Nearly 60% of doctors and 65% of nurses said they disagreed with the CDC's overall pandemic guidance.
Lack of trust contributes to aversion to vaccines and mitigating efforts, the authors write.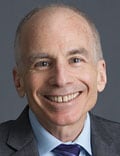 "This becomes really relevant when we have plenty of Pfizer's antiviral drugs," said Gostin, who heads the O'Neill Institute for National and Global Health Law in Georgetown. Medscape Medical News. "The next phase of the pandemic is not to link testing to contact tracking because we are far beyond that, but to link testing to treatment."
Lack of regional product manufacturing also thwarts global progress.
"It's extremely important that our pharmaceutical industry transfers technology in a pandemic," Gostin said. "The most obvious mistake in doing so is the mRNA vaccines. We've got this hugely effective vaccine, and the two manufacturers – Pfizer and Moderna – refuse to share the technology with manufacturers in other countries. It keeps coming back to haunt us. "
Another problem: When the vaccines are shared with other countries, they are delivered close to their expiration date or arrive at a shipyard without notice, so even some of the doses delivered are wasted, Gostin said.
"It's one of the biggest moral failures of my life," he said.
A failure is also the "jaw-dropping" condition of testing 2 years inside the pandemic, he said, as people continue to pay high prices for testing or endure long queues.
The U.S. government last week updated its calculations and ordered 1 billion tests for the public. The website to order the free tests is now live.
It is a step in the right direction. Gostin and Nuzzo write that there is every reason to expect future epidemics that are as serious or more serious as COVID.
"Failure to address clearly observed weaknesses in the COVID-19 response will have preventable health, social and economic consequences when the next new outbreak occurs," they write.
Adalja, Badley, Landon and Gostin have not revealed any relevant economic relations.
Marcia Frellick is a Chicago-based freelance journalist. She has previously written for the Chicago Tribune, Science News and Nurse.com and was editor of the Chicago Sun-Times, Cincinnati Enquirer and St. Cloud (Minnesota) Times. Follow her on Twitter at @mfrelick
For more news, follow Medscape on Facebook, Twitter, Instagram, YouTube and LinkedIn
.